How to Plan and Budget for Commercial EV Charging Station Cost
If you're looking up "commercial EV charging station cost", we're going to assume you're either at the beginning of the process of making your business EV friendly or you're about ready to execute your plan. 
We don't mind where you're at in the process; we're just glad you're taking the necessary steps to improve your business. At Lilypad EV, we are EV charging station installation experts who have helped hundreds of businesses become EV friendly. 
As a member of the Shields, Harper & Co family and partner of ChargePoint, we have installed thousands of charging stations across the United States and some parts of Canada with no signs of braking. 
Needless to say, we know a little too much about EV charging station costs if you ask us, and we're not going to sugarcoat any of it. Commercial EV charging stations are not cheap. But, we can show you how to play it smart by helping you:
Understand the costs

Develop a budget and plan 

Offset the costs with incentives

Maximize your opportunities for a return on investment (ROI) 
The costs
There are different costs associated with the different types of charging stations and types of businesses. If your business is an office building, those costs will look different than if you owned a convenience store. 
Types of charging stations 
At Lilypad EV, we install Level 2 and Level 3 charging stations for commercial use. 
Level 2 Charging
This is the standard for commercial EV charging stations. Level 2 charging stations provide about 25 miles of travel or more per hour of charging. They are Ideal for public, fleet, or commercial EV charging. This is good for drivers with a longer dwell time. 
This kind of charging station would be great for employees who have to spend all day at the office, but not so great for people who need a super quick charge in the middle of a road trip.
Depending on voltage and amperage, Level 2 charging stations can cost between $8,000-12,000 for materials and installation. 
Level 3 Charging/DCFC/Fast DC
Level 3 is the fastest option for charging. DC (direct current) stations can provide 250 miles of driving range or more per hour of charging.
These are commonly installed in C-stores, particularly those located along highways. Level 3s are the best for long distance travel and quick turnaround charging. These types of stations can top off a nearly empty battery in 30 minutes or less. 
We know you saw this coming, but Level 3 stations are much more expensive, costing between $25-30K to install.  
Which charging stations should I install?
We can certainly help you decide which charging stations would suit your business. In the meantime, here are a couple things to consider:
What type of business are you installing for? 

Will your drivers need a quick charge? 

Is your space suitable for drivers to spend time in while they wait for a charge? 

Would your business benefit from drivers spending more time at your store?
These are the important questions to ask when deciding on which type of charging stations to install. 
If you're installing at your apartment complex, a Level 3 station probably isn't necessary. Would your tenants love it? Absolutely. 
However, your ROI will depend on usage, and chances are the usage at the apartment complex will not justify the cost of a Level 3. 
If you own a business on a highway corridor, that's a different story; you're going to need Level 3 stations over Level 2. 
Infrastructure
There is other equipment needed besides the charging stations themselves (Don't worry, we already factored this into the cost of the charging stations in the previous section).  
The infrastructure for each charging station provides the correct voltage and power to the stations. Depending on your desired location, construction workers might need to dig in order to lay conduit and wire. 
If digging is required, then they will have to pour more concrete once the infrastructure is placed. Your business might also need a new electrical panel in order to power the charging stations. This will all add to the commercial EV charging station cost. 
Yet another piece to consider is how you are future-proofing for the growth of EVs. The number of EVs on the road is growing rapidly, so make sure you're putting infrastructure in place that will support the future of EVs. The last thing you want is to have to dig up your parking lot again a few years down the road. 
There is a lot to consider in commercial EV charging station installation, but we are here to make it easier. Call us or email us any time you have questions. 
Power management 
Providing the right power to support commercial EV charging stations is–you guessed it–expensive. But, ChargePoint developed a power management system that allows businesses to install more charging stations and not have to pay outrageous upgrading fees. 
We can inform you on your maximum electrical load for your charging stations and ChargePoint's cloud software will manage the power and prevent it from exceeding the maximum load. Working with Lilypad EV and Chargepoint will set you up for success in the near and far future. 
Software 
Software is important for managing your charging stations. It will allow you to monitor data like power and energy costs, driver revenue, station status, usage, session costs, and more. 
With ChargePoint's software, you can access these reports anytime and control your charging stations remotely using the software. This gives you the freedom to set prices based on driver type, session length, energy cost, and time of use.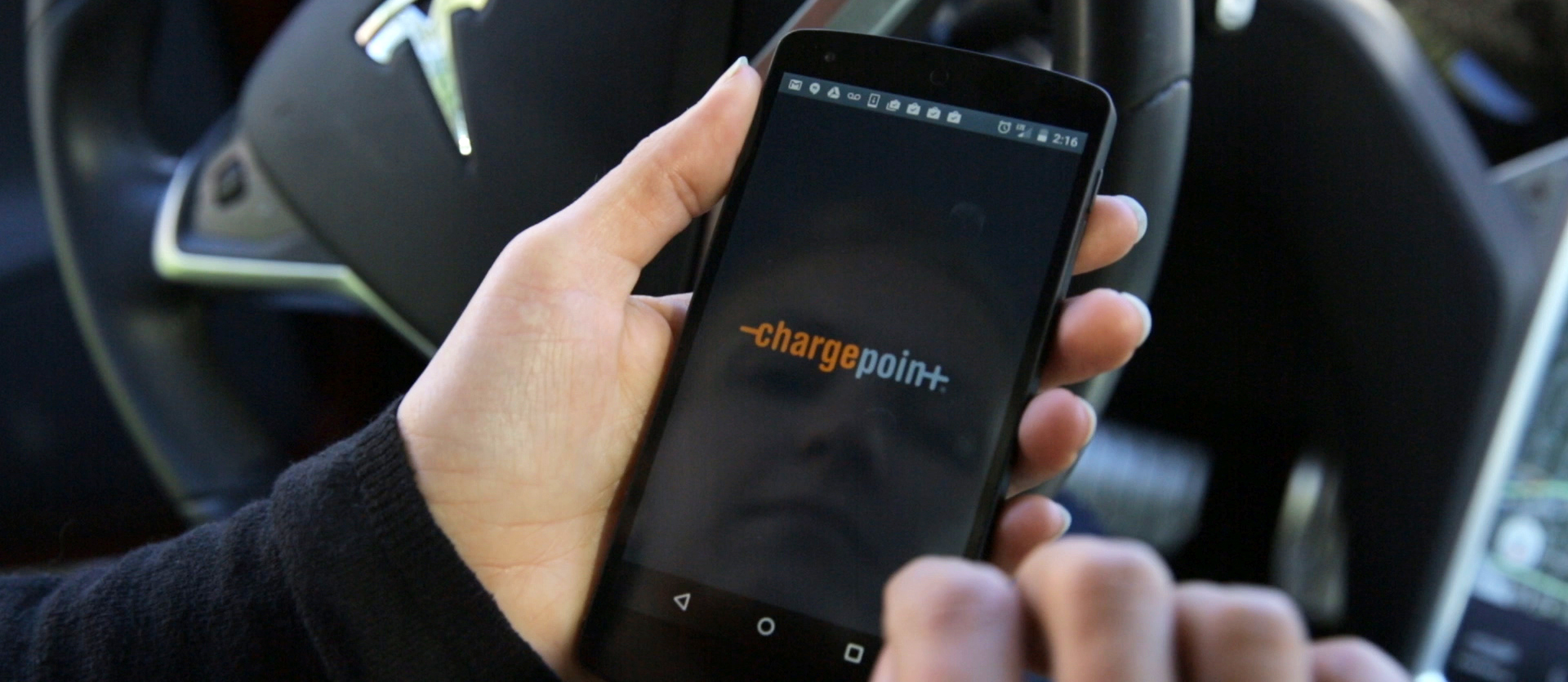 Soft costs  
Now that we've gone through some of the more "obvious" commercial EV charging station costs, let's quickly talk about the one's you're probably forgetting about: soft costs. Soft costs are costs that are not directly related to construction. 
These include signage, permits, protective bollards for your charging stations, or other miscellaneous costs that don't fall under construction. 
You'll need signage to let EV drivers know you've got them covered

You'll need permits from the city to allow you to install

You don't

need

but definitely

want

protective bollards so drivers don't accidentally hit your charging stations 
If you need help finding the right place to look for these resources, we can help point you in the right direction. 
How to plan and budget for your commercial EV charging stations
Now that we've trudged through the commercial EV charging station cost part, we hope your head isn't spinning too much. Let's take a breather and talk about how we can make this all more manageable: a plan.    
Creating a plan of action along with a budget will help you clearly see all the steps you need to take. Your plan doesn't have to be the equivalent to an architect's plan for a new skyscraper, but it does have to make sense to you. 
Leasing vs buying  
The first decision you need to make is deciding whether you want to lease the charging stations or buy them outright. ChargePoint as a Service offers lease terms for charging stations from 1-5 years. 
This can be a good option for you if you want to dip your toes and see how it works for your business. You can also consider it an operating expense rather than capital expense (more on that in a second). 
Let's say you sign a 5-year lease. You will have:
Free installation of the equipment 
5 years of the cloud plan
5 years of proactive monitoring and assure maintenance
Free upgrade if EV technology changes 
Operating expense vs. capital expense 
Capital expenses are long-term investments for companies and therefore aren't always the easiest to dip into. Leasing a charging station allows you to dip into your operating expense bucket, which is a collection of more day-to-day expenses.
If you can't afford or don't want to pay for the charging stations up front, a 5-year lease is a good option. If you leased a Level 2 charging station for 5 years, the price would be $2,400 per year for a total of 12,000.
At the end of your 5 years, you can renew with us or we can remove the charging stations for you. 
Creating a budget
After you decide whether you're leasing or buying your charging stations and how many you will need, it's time to create a budget. Here's a few questions to consider while planning:
Where will the money come from? 

Will you need to save a little first? 

Will you take out a business loan? 

Can you use operating expense money? 
At Lilypad, we can help you figure out your costs. You can start by getting a virtual quote from us. 
That tool will give you an idea, but the next step is a site visit so we can see the location in person and evaluate construction plans and the costs associated. Once we visit your site, we will tell you the hard costs for equipment and labor.
Incentives 
Finally, something to make the budget a little more approachable: incentives. 
There are many federal, state, and local tax incentives that can help offset commercial EV charging station cost. There are even incentives from electric utility companies. ChargePoint has a tool for finding EV charging incentives that can help you track down incentives in your area.
We have years of experience in installing commercial EV charging stations in multiple cities and states, so we can also be a resource in helping you take advantage of the incentives offered in your area. 
Important note: Incentive programs are for buyers, not lessees. So, if you want to help your budget out with incentives, you're going to have to buy the charging stations. 
Increasing your ROI 
How quickly you will see a return on your investment for your commercial EV charging station cost depends on a few factors, but it mostly comes down to one: utilization of your charging stations. The more drivers using your charging stations, the more money you'll be seeing from the charging stations. 
Tips on boosting your ROI:
Make sure you're taking advantage of all the incentives

Research federal tax credits/ask your accountant about them

Make sure your business is a nice space to hangout/spend time in while drivers are waiting for their car to charge (if applicable)
Take your business to the next level 
We get it. The commercial EV charging station cost isn't a small sum of money you can throw around and not think about. But with thousands of charging station installations under our belt, we know how to help business owners get the most out of their purchase. 
Electric vehicles aren't a fad that will die off in the next few years, they are just going to become more common. Accommodating these EV drivers will help your business and outweigh the commercial EV charging station cost over time. We can guarantee that. 
So, if you're ready to start talking EV charging station installation, contact us. Allow our experts at Lilypad EV to show you that the process doesn't have to be so complicated after all.